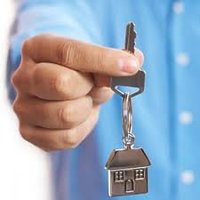 Ahmedabad, the largest city of Gujarat and is one of the fastest growing cities in the world and has witnessed tremendous development on the grounds of infrastructure. The past few years have been the golden years for this commercial city of Gujarat in grounds like connectivity, educational institutes, social growth and commercial hubs. Due to the speedy development, many investors from across the country have shown their concern in investing in the real estate market of the upcoming smart city.

The salvation of commercial activities, Ahmedabad boasts of several upscale residential areas such as Ambli, Satellite, Prahlad Nagar, Ambavadi and many others. One such area is Bodakdev, an opulent location with a comfortable and impressive infrastructure. Despite escalating prices, Bodakdev continues to entice the higher-income group investors to invest money in the real estate market of Bodakdev.

Real estate market in Bodakdev Ahmedabad is flourishing because of the immense growth in the industrial sector and overall high rate of development, both in commercial and residential properties. People with property for sale in Bodakdev Ahmedabad should carefully evaluate the property's price with the help of the right real estate agency.

If you are planning to invest in the properties of Bodakdev then here are some of the factors to be considered that will help you conclude that you are making the right decision.

Excellent Connectivity: Bodakdev has a good transportation network as located along the Sarkhej Gandhinagar Highway. This area is well connected with other nearby areas through interior lanes and a web of all weather roads.

Presence of schools, colleges and other educational institutions: This region is abound with reputed schools, coaching institutes, colleges and community centres as well. Popular schools like DAV, Wonder World are most preferred in this location. Institutes like ACE Edutech and RoboGenius Academy offer great options for the student community.

Robust Health Facilities: Hospitals like Hi-Tech Hospital, Advance Knee and Shoulder hospital, Vrajesh hospital, Asilia home health care and Obesity Centre present a well-established network of hospitals and healthcare & medical services.

Social Infrastructure for enjoyment: Some of the felicitous streets for shopping, food and entertainment are in Bodakdev. Malls like Iscon Mega Mall, Gulmohar Park Mall, The Acropolis, CG Square mall etc. are located in the vicinity of Bodakdev. With a range of classy restaurants and amusement destinations available, this area is superb for an all-encompassing living.

The real estate industry in India is at its crown, thus Real Estate Investment in India has proven to be one of the paramount yielding investments. With the rapid boom in the real estate sector, a large number of people are fascinated to invest maximum in this domain. Bodakdev Ahmedabad is an ultra living locality for higher income group buyers. Real estate companies are playing a major in boosting this sector by offering services of buying & selling properties along with other services such as project finance, leasing, loans etc.

Some of the crucial points to be considered before choosing a right real estate agent:

• They should have specialization in dealing with all types of properties.

• They should maintain a large database in order to provide all the relevant information to the clients required for the sale of property in Bodakdev Ahmedabad.

• They should be backed by a dedicated team of professionals to assists clients in finding out the desired residential, commercial and industrial property within the stipulated time and budget.

• They should keep themselves updated with the ever-changing requirements of the real estate market to meet the actual needs of the valuable clients.

Hence, it can be concluded the investors should consider the changing price trends of properties in Bodakdev so that they can make a sensible decision.